Odi's astoundingly incomplete notes
New entries
|
Food
Orecchiette cime di rapa
This is my version of pasta with Cime di Rapa. Cime di Rapa is an exquisite vegetable with a strong and slightly bitter taste. It's popular mostly in southern Europe and nearly unknown north of the alps. In Zurich you can find it throughout the winter season in smaller shops or on the market, very rarely in supermarkets.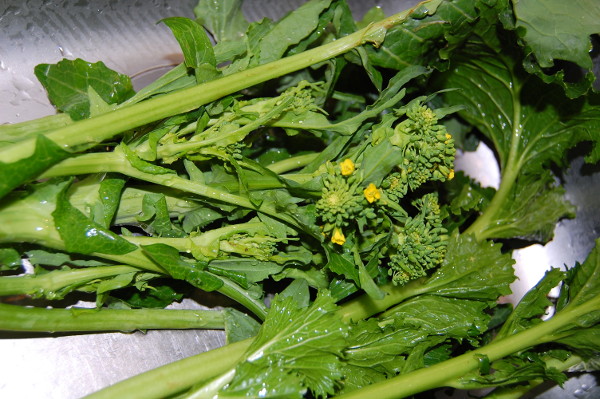 This is a cheap and simple vegan/vegetarian pasta dish that's quickly prepared and tastes great.
You need:
fresh Cime di rapa (1 medium sized plant per person)
Orecchiette
Olive Oil
Garlic (1 clove per person)
Onions
Tomatos in juice from the tin (200g per person)
Tomato purée
Sambal Oelek
Parsley (fresh or from stock in your freezer)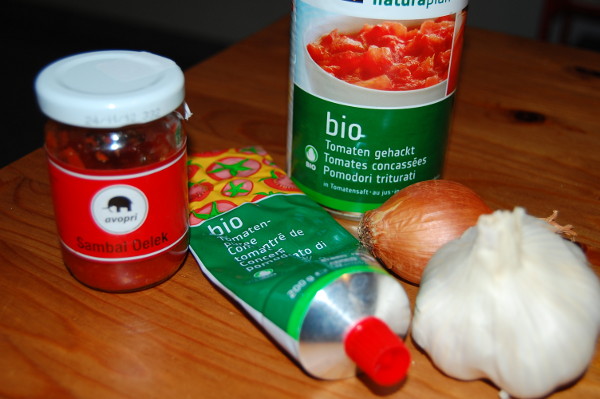 Wash the Cime and chop it. We use the whole plant. Chop the parsley, garlic and onions. Setup the water for the pasta.
In a large pan, heat some olive oil and fry parsley, garlic and onions. I use enough oil so that they are actually fried and not roasted. So the onions do not get brown.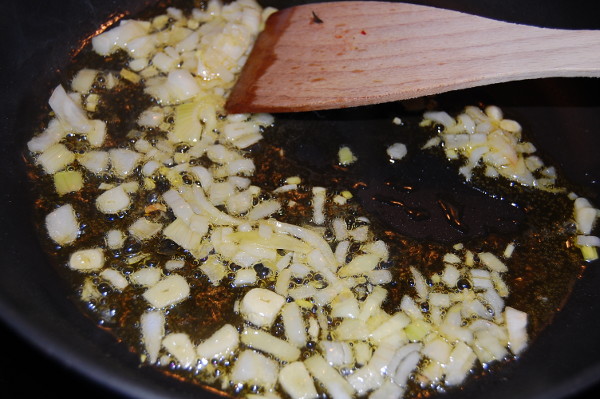 Add the chopped Cime di Rapa and after a minute add some water and/or red wine. Cover with a lid. The Cime should now cook in steam, it should not be roasted.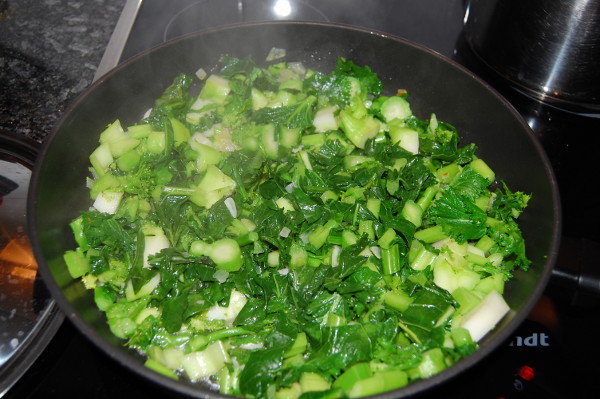 When the Cime gets soft, add the tomatos, purée and a tea spoon of sambal. Add a bit of water when the sauce gets too thick. Salt to taste. By this time the water should be boiling and you can put in the pasta and salt. When the pasta is ready, so is the sauce. Serve hot.